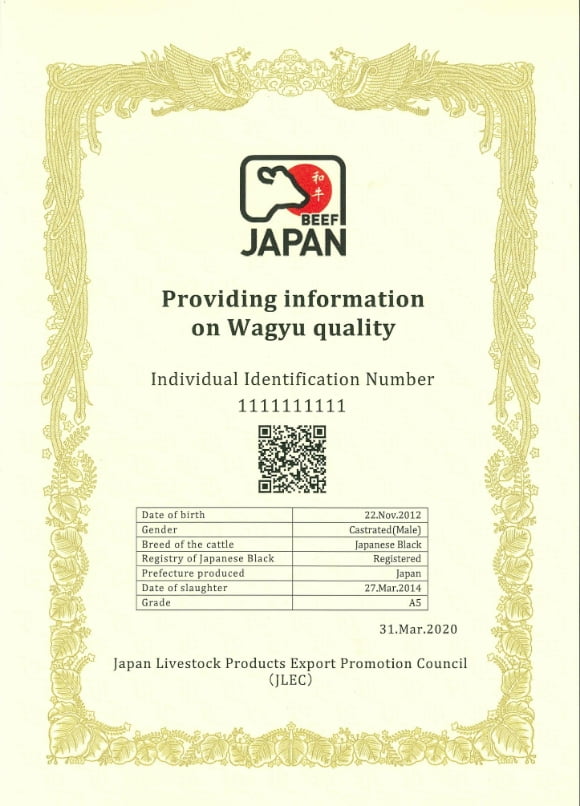 Traceability
Through the Beef Traceability System, all Wagyu cattle raised in Japan are assigned unique 10-digit individual identification numbers that are managed based on laws established by the government and made available to the public. This number can used to look up each head of cattle's sex, dates of travel, rearing history and mother cow information. This traceability system is one of the reasons Akune Gold can guarantee precise, data-driven Wagyu production for generations to come.
SQF&HACCP
Akune Gold production facilities have acquired SQF, or Safe Quality Foods, certification – a global food safety and quality standard approved by the Global Food Safety Initiative (GFSI). Including regular bacterial inspections of our facilities, these protocols help guarantee safe and reliable Wagyu production for our valued customers.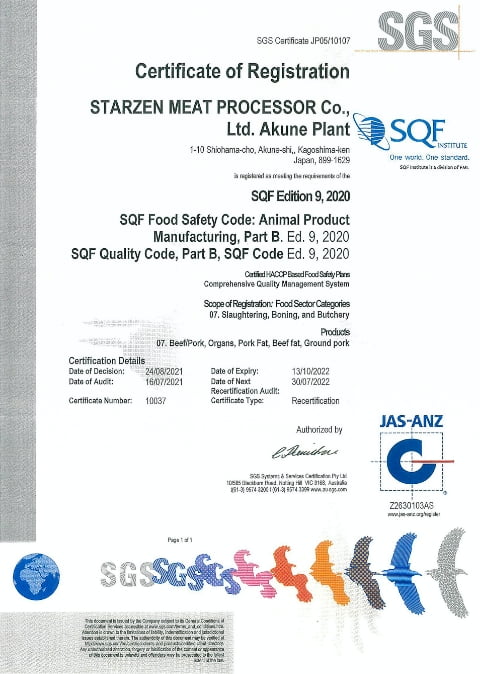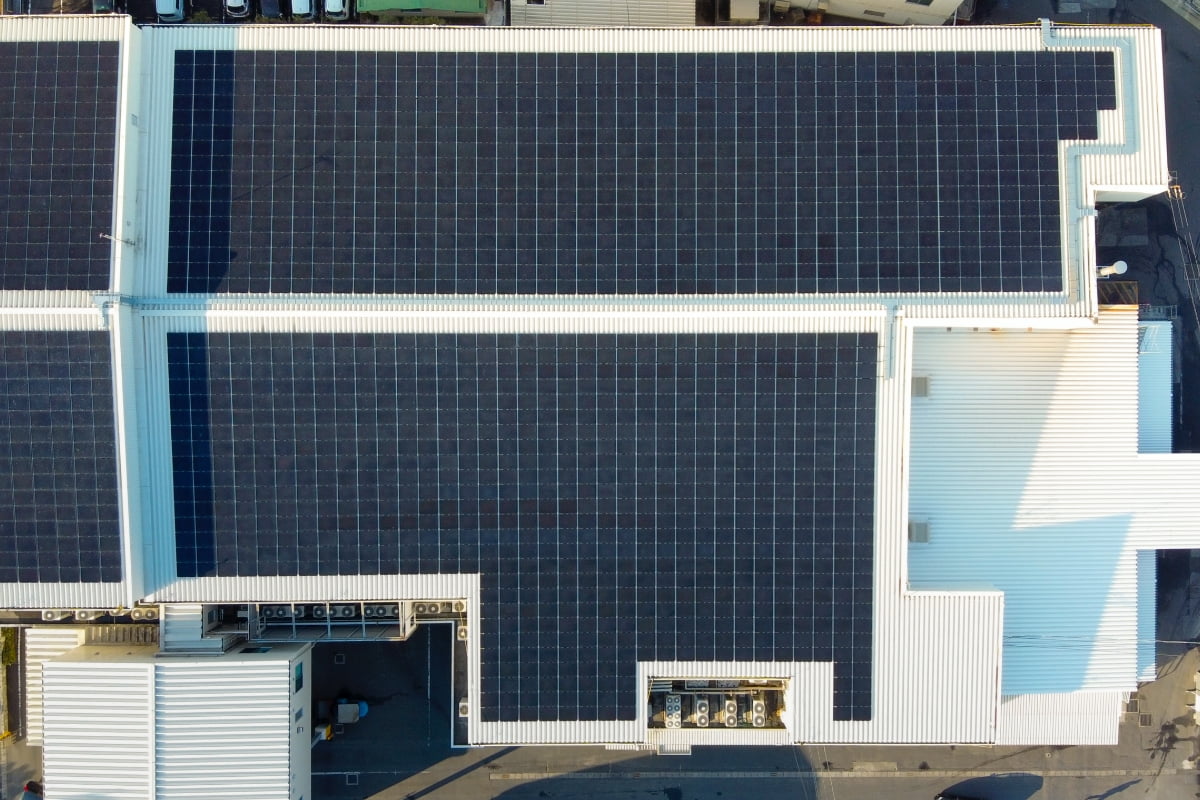 Animal Welfare
In Japan, animals' lives are held in very high regard, and we treat each head of cattle with the respect and dignity they deserve. Based on the World Organization of Animal Health (OIE) guidelines for animal welfare, we have developed our own guidelines to reduce stress on our cattle to the extent possible throughout our production facilities. This includes giving animals ample space in their daily lives and other initiatives to make sure animal welfare remains a central focus of our operations.